본문시작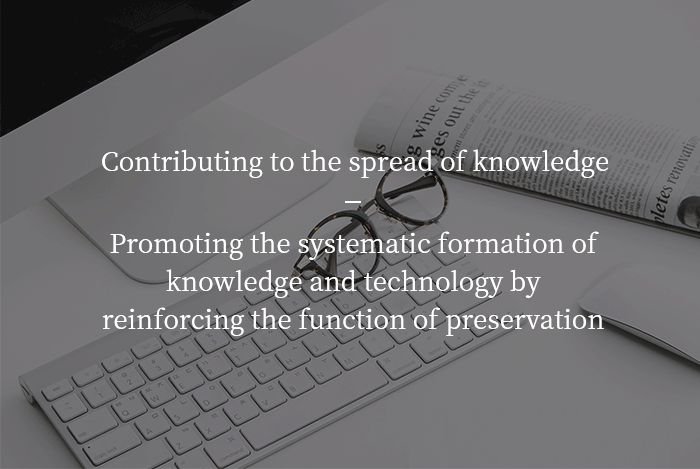 American scholar T.F. Carter once noted, "Type mold was the key to the invention of type printing technology. The Koreans pioneered this technology, which demonstrates the significance of Korean printing." Although the production of metal types for tens of thousands of Chinese characters in Korea entailed significant differences in the production process from the making of types and typesetting in comparison to the 26 alphabets used in the West, it is undeniable that printing and publishing contributed greatly to the spread of knowledge in both the East and West.

Many of the great breakthroughs and shifts throughout history have been founded upon innovations in information technology. Such innovations turned language from a mere means of delivering information into a means of handing it down to future generations. Meanwhile, written text promoted the systematic formation of knowledge and technology by allowing more elaborate information to ensure better understanding and enhanced preservation of knowledge. Printing technology allowed the mass production and mass circulation of information and knowledge, and the development of printing machines led to the expansion of information production. Today, network and computer technologies are making information more accessible to the public and useful beyond the restrictions of time and space that are imposed on printed materials. From the historical perspective, however, the invention of printing, particularly movable metal type printing, is perhaps especially notable as it led to the mass reproduction of knowledge and mass communication for the first time in human cultural history, and its impact continues today.
References
Lee Heejae (2005), History and Culture of Information Media, Booktopia.
Lee Hye Eun (1996), The Edition Size and Distribution of Printing in Joseon Dynasty (1392-1896), Sookmyung Women's University, a master's thesis.
Dominique Barjot (2015), World Cultural Heritage Jikji-the Meaning as the World's First Printed Book, Jikji the Great Creativity, Cheongju Early Printing Museum, 197-213.
Elizabeth L. Eisenstein, translated by Jeon Yeongpyo (2008), The Printing Press as an Agent of Change. Communication Books.